HH Dobbins Inc. and United Apple Sales share a deep tradition of offering a team-based environment where associates can contribute to growing and packing the finest fruits for our diverse customer base.
Our employees enjoy a clean, safe, dynamic workplace with competitive hourly wages. In return, team members are given opportunities for long-term career growth and having an impact on a thriving organization.
If you'd like to learn about career positions with the United Apple companies, please check out the open positions below or feel free to contact the Human Resources department at 585-765-2271 or email: sseefeldt@wnyapples.com.
If you are interested in joining a leader in the produce business, let's connect and see where your skills and determination can take you!
(The link below is for the Employment Application. Completed forms can be mailed, scanned/emailed or faxed per the instructions on the bottom of the application.)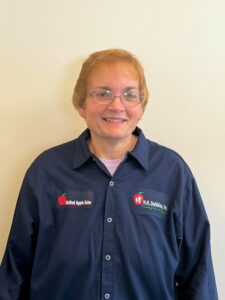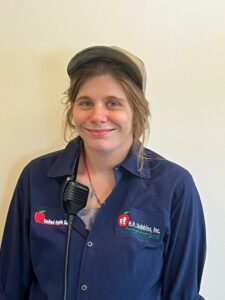 Employment Opportunities
Farm Team Members Needed
Do you believe that you were meant to be a farmer?
Do you believe that working outdoors is better than sitting behind a desk, on the road driving, or working in a factory?
If so, we want to meet you.
We are looking for positive, productive team members to help us operate our fruit farms. Everyday we strive to grow the highest quality apples in our region. We're a growing farm, under new management, currently running 160 acres of orchards with locations in Lyndonville, Knowlesville, and Lockport. We work outside year-round. We enjoy watching our orchards evolve throughout the growing season. But we need more help so that we can be more efficient and effective.
You'll need to be a good communicator. You may need to self-direct while working independently at one of the farms. Other times you'll need to contribute as a team member working with as many as 40 people. When our staff is working in a large group you may be asked to take on supervisory responsibilities.
We are continuously investing in new equipment and technology. However, we still have older equipment, so you'll need to be proactive about equipment maintenance, and also be a problem solver to repair equipment when breakdowns occur.
In the spring and early summer, we spray a lot which means you may need to safely handle pesticides. Some materials are heavy so you should be able to lift at least 50 lbs. Willingness to obtain a pesticide applicator license would be greatly appreciated. If you do not wish to participate in spraying, other tasks are available.
In a nutshell – we need help continuously improving and operating our farms. We can't do this without adding good people to our team. People that love farming as much as we do. We farm apples, but we'd like to talk to you if you have any relevant farming experience and interest. We are open and flexible to different schedules – full-time, part-time, and/or seasonal help.
If you're interested please contact us – tell us about yourself in a resume, email, or an application and we can set up a time to meet you.
Compensation is competitive based on experience/skillset.  Benefits apply for qualified candidates.
sseefeldt@wnyapples.com
Cleaners
Would you like to work for one of New York state's leading agricultural companies?
Are you someone who is looking for long term employment and are self-motivated? Do you have a good attitude and take pride in your work?
If so, we are searching for CLEANERS- 1 position available.
2ndShift- Regular season- Monday- Saturday, hours 5 pm -1:30 am. Overtime is available and is based on production needs. We have a team lead position available for the right candidate and requires you to have leadership experience.
Cleaners are responsible for cleaning the apple production equipment, floors, and all general building sanitation for our packing house. You will also be required to mix cleaning chemicals and use a floor scrubbing machine.
Forklift experience is a helpful but not required.
These positions will require you to clean underneath our packing house machinery and on top of the machinery. You must be able to push a broom/mop and lift up to 50 pounds.
We would like you to have previous experience in warehouse/food manufacturing sanitation.
If you are interested, please send me your resume or a quick message telling me about yourself, and we can discuss our positions.
We start at $15.38 and up based on experience and are an equal opportunity employer.
sseefeldt@wnyapples.com