HH Dobbins Inc. and United Apple Sales share a deep tradition of offering a team-based environment where associates can contribute to growing and packing the finest fruits for our diverse customer base.
Our employees enjoy a clean, safe, dynamic workplace with competitive hourly wages. In return, team members are given opportunities for long-term career growth and having an impact on a thriving organization.
If you'd like to learn about career positions with the United Apple companies, please check out the open positions below or feel free to contact the Human Resources department at 585-765-2271 or email: sseefeldt@wnyapples.com.
If you are interested in joining a leader in the produce business, let's connect and see where your skills and determination can take you!
(The link below is for the Employment Application. Completed forms can be mailed, scanned/emailed or faxed per the instructions on the bottom of the application.)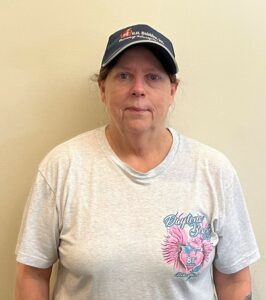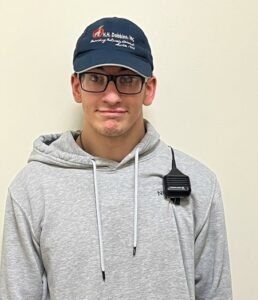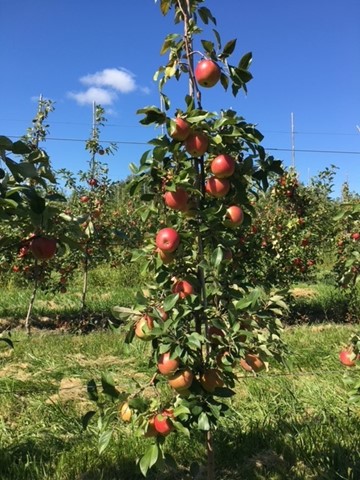 Employment Opportunities
Chief Financial Officer (CFO)
Position overview:
The Chief Financial Officer (CFO) will be a key member of the executive leadership team, responsible for providing strategic financial guidance, execution, and oversight of all aspects of the company's financial operations. The CFO will play a crucial role in driving financial performance, optimizing resource allocation, and contributing to the achievement of business objectives.
Duties/Responsibilities:
Manages the finance and accounting team, ensuring accurate and timely financial reporting, analysis, and budgeting.
Develop and execute financial strategies that support the company's growth objectives and long-term sustainability.
Collaborate closely with other senior executives to provide financial insights and recommendations for operational improvements and strategic decision-making.
Identify and monitor key financial metrics (benchmarks), identify trends, and provide actionable recommendations to enhance profitability and efficiency.
Manage and oversee treasury functions, including cash flow, working capital, and capital expenditure management.
Implement and maintain strong internal controls, compliance, and risk management practices.
Ensure timely and accurate financial reporting to regulatory authorities, utility companies, stakeholders, and the Board of Directors.
Participate in mergers and acquisitions activities, expansion planning, due diligence, and integration efforts.
Build and maintain relationships with external partners, including accountants, banks, and financial institutions.
Qualifications:
Bachelor's degree in Finance, Accounting, or a related field; MBA or CPA preferred.
Proven track record of at least 5-10 years in senior financial leadership roles, ideally within the manufacturing industry.
Strong understanding of manufacturing operations, cost accounting, and supply chain management.
Strong knowledge of GAAP, financial regulations, and compliance requirements.
Demonstrated ability to develop and execute financial strategies that drive business growth and profitability.
Excellent leadership and communication skills, with the ability to collaborate effectively across departments.
Strong analytical and problem-solving capabilities, with a keen eye for detail and accuracy.
High level of integrity and ethical standards.
Physical Requirements:
Prolonged periods sitting at a desk and working on a computer.
Must be able to lift up to 15 pounds at times.
Must be able to access various departments of the office and packaging facilities.
Salary:
The salary range for the Chief Financial Officer position is competitive and will be commensurate with qualifications and experience. It is expected to fall within the range of 85-105k per year.
Location:
The position is based at our headquarters in Lyndonville, New York and will require in office attendance.
sseefeldt@wnyapples.com