Carrying on a tradition of growth and success over 100 years requires commitment and investment to keep pace with customers and their demands. United has made that a priority and consistently expanded its capabilities to meet the needs of its diverse customer base.
Integrated Sales & Operations Teams
United has its sales and account management group working directly with production teams to assure quality and specs are carefully managed. With the production line and sales teams located in the same location, a shared ownership approach yields consistent, high quality fruit and results.
United's dual sales office strategy – New York and West Coast – gives it an advantage in leveraging multi regional crops to satisfy a full range of customer needs from local stores to national chains to international programs.
Upgraded High Technology Packing and Sorting Line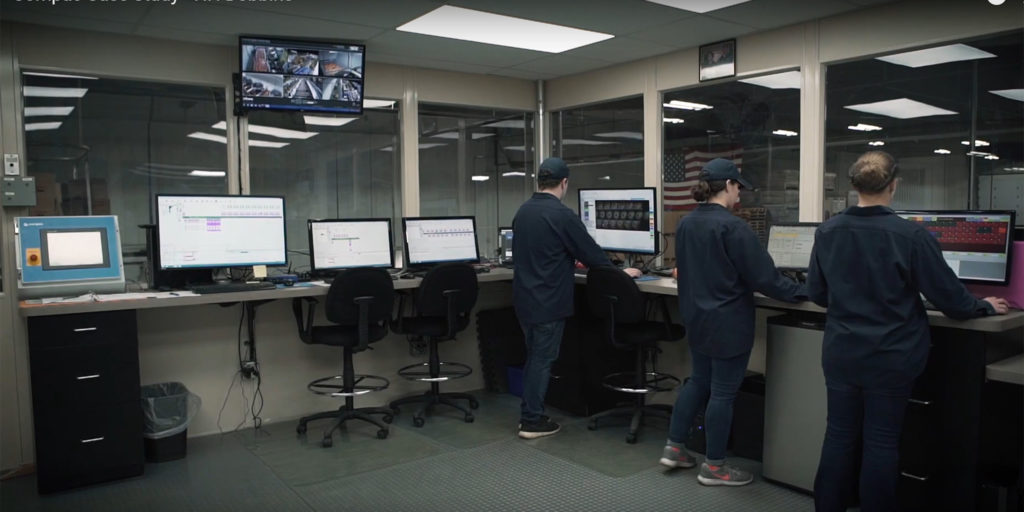 A new high technology multi-station COMPAC packing line was recently installed giving the program greater flexibility and the ability to pack over one million bushels annually. The new system is combined with custom software to increase efficiency with the ability to measure produce by size, shape, color, pressure and blemishes. Custom specs can be loaded into production runs which sort and pack to maximize fruit and grower returns.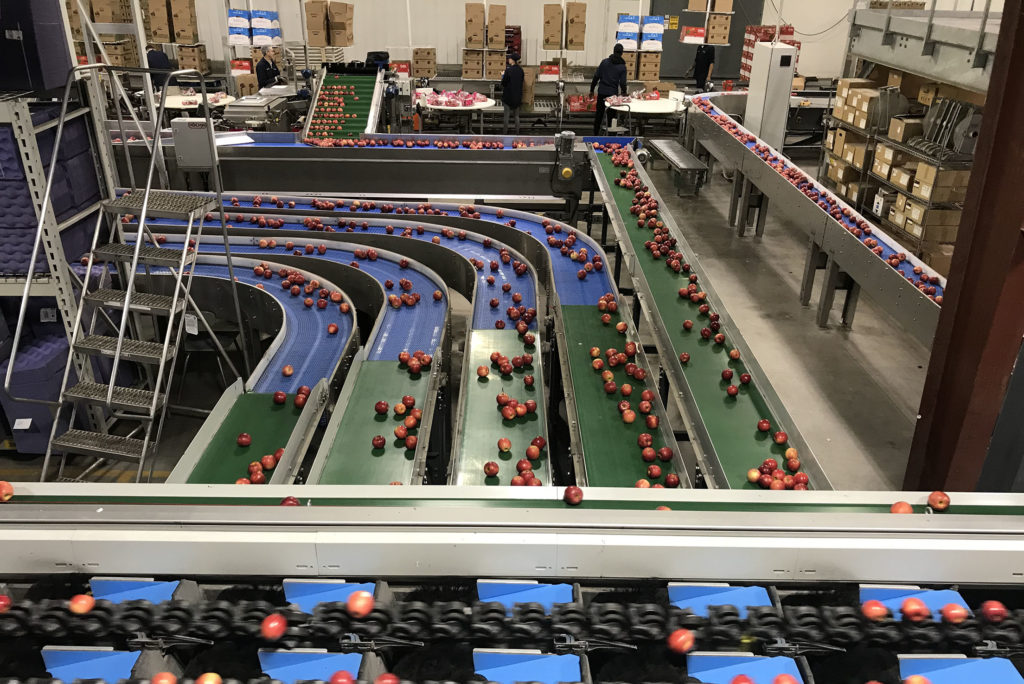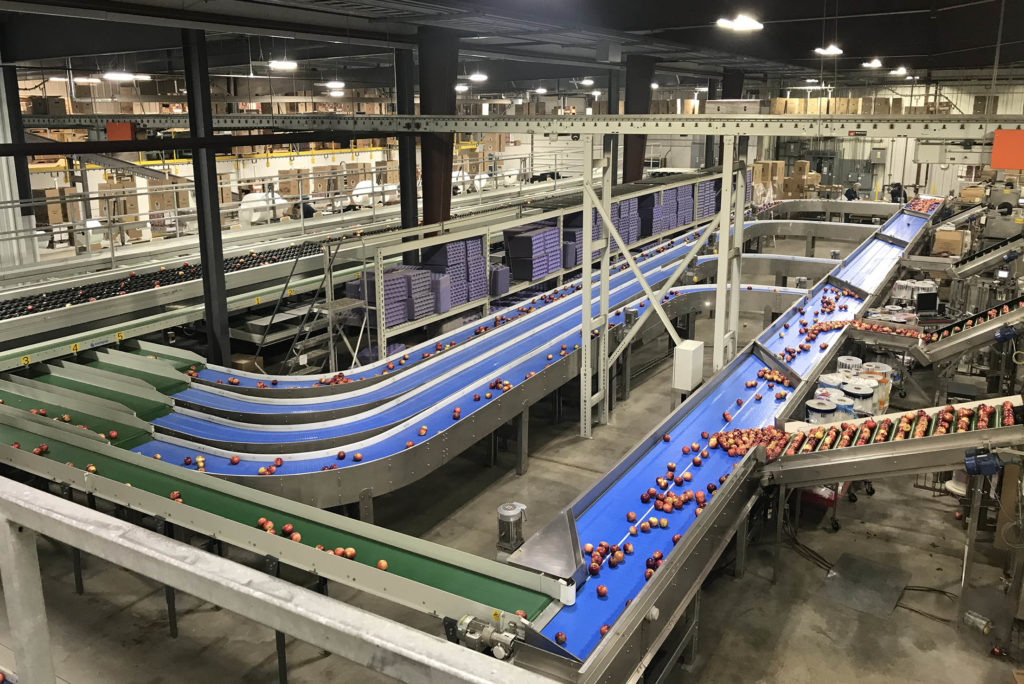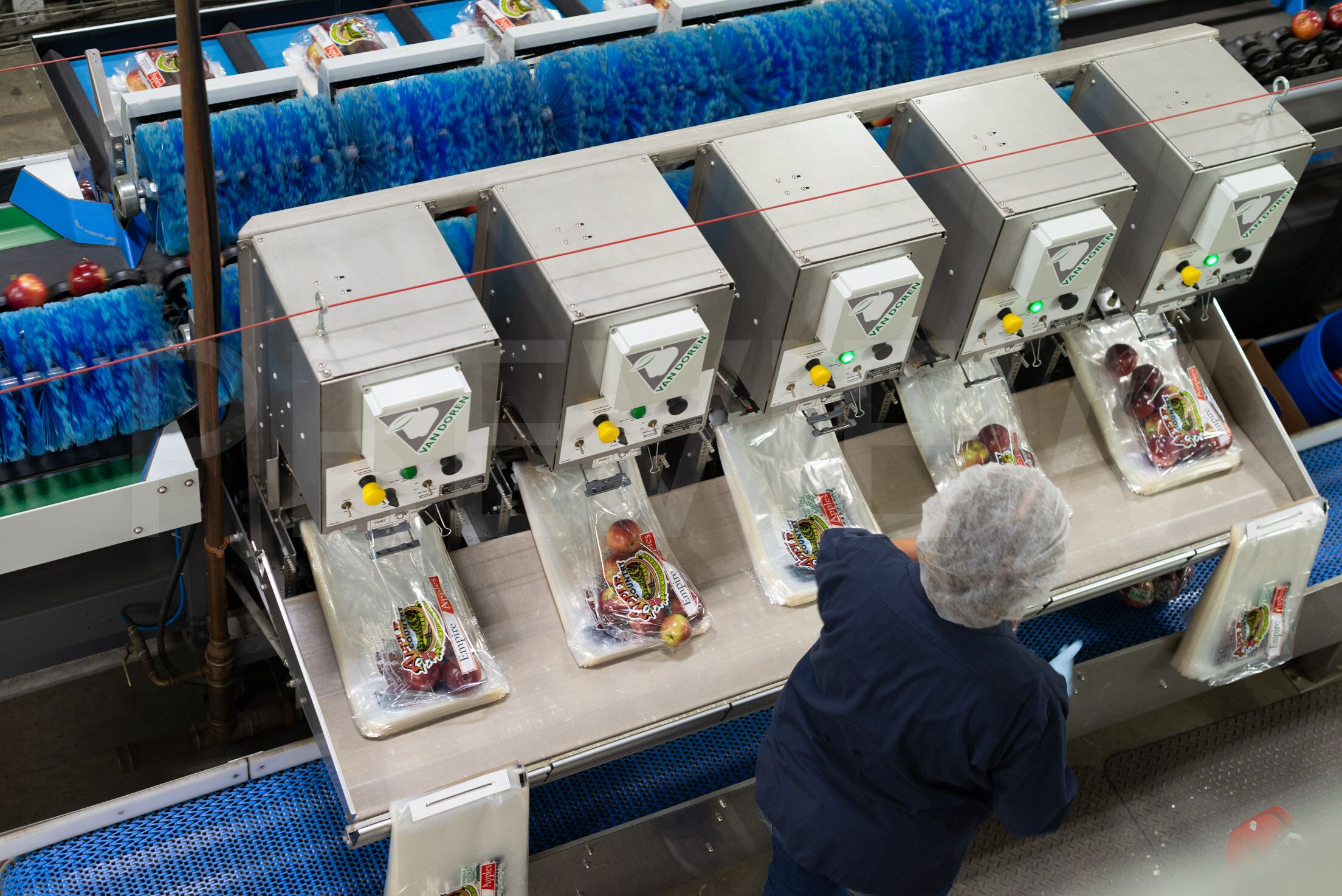 Private Label
United Apple's experience across a broad spectrum of customer programs, both domestically and internationally, gives it a unique background to develop customized programs.
Experience includes working with custom: totes, poly bags, pouches, shipper boxes, euros, display ready cases and POS material to bring vibrancy and attention to private brands.
United's expertise, combined with extensive experience in account management and promotional planning, makes for a winning combination to drive sales on own branded programs.
Product Availability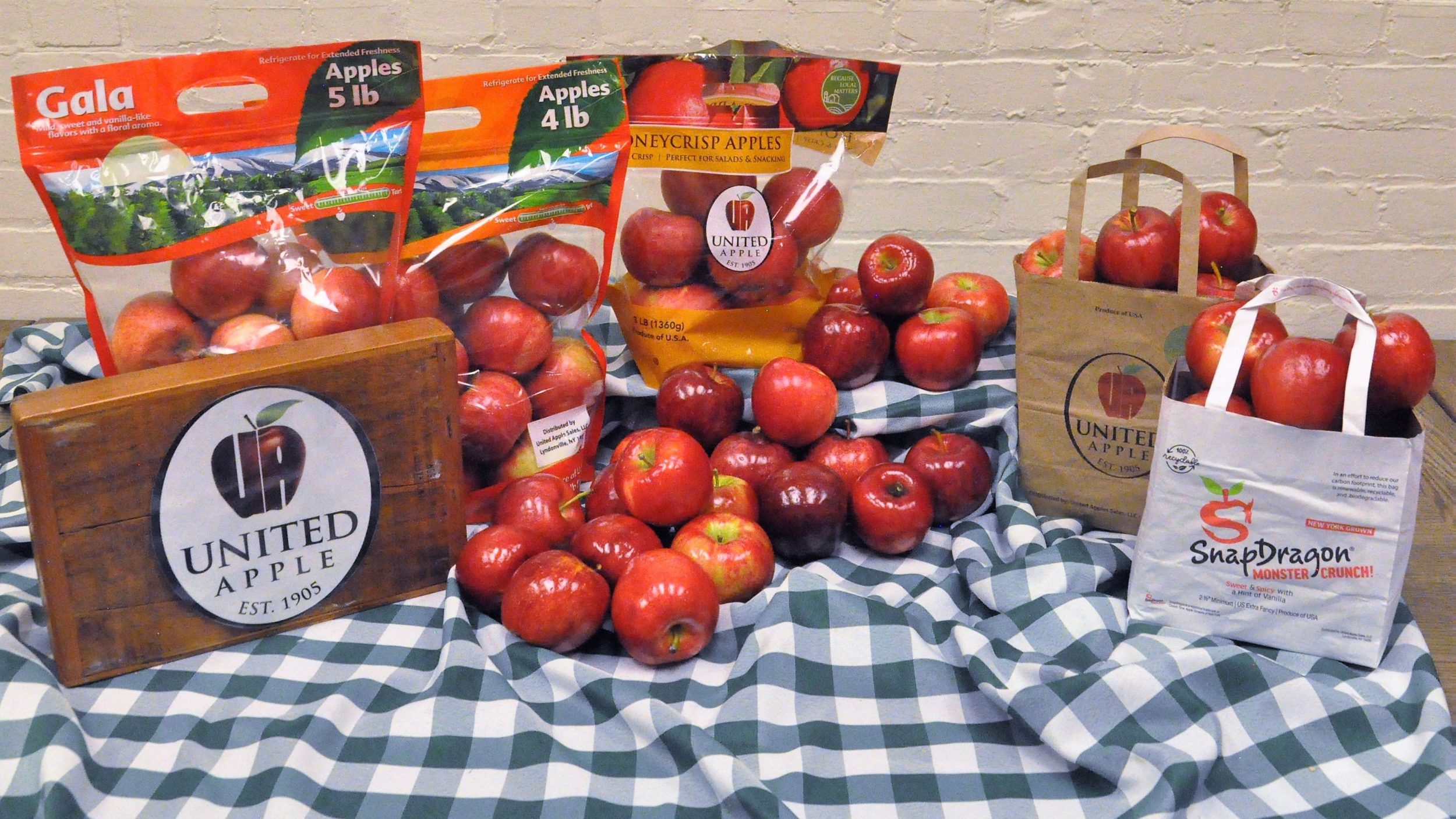 United Apple's agricultural roots have expanded from its New York origins to multiple domestic growing regions and now includes a robust international program with packing partners in the Southern Hemisphere.
By working with like-minded growers, United has developed a supply matrix to accommodate year-round needs of fresh packed produce for its retail and processing customers.
See our product availability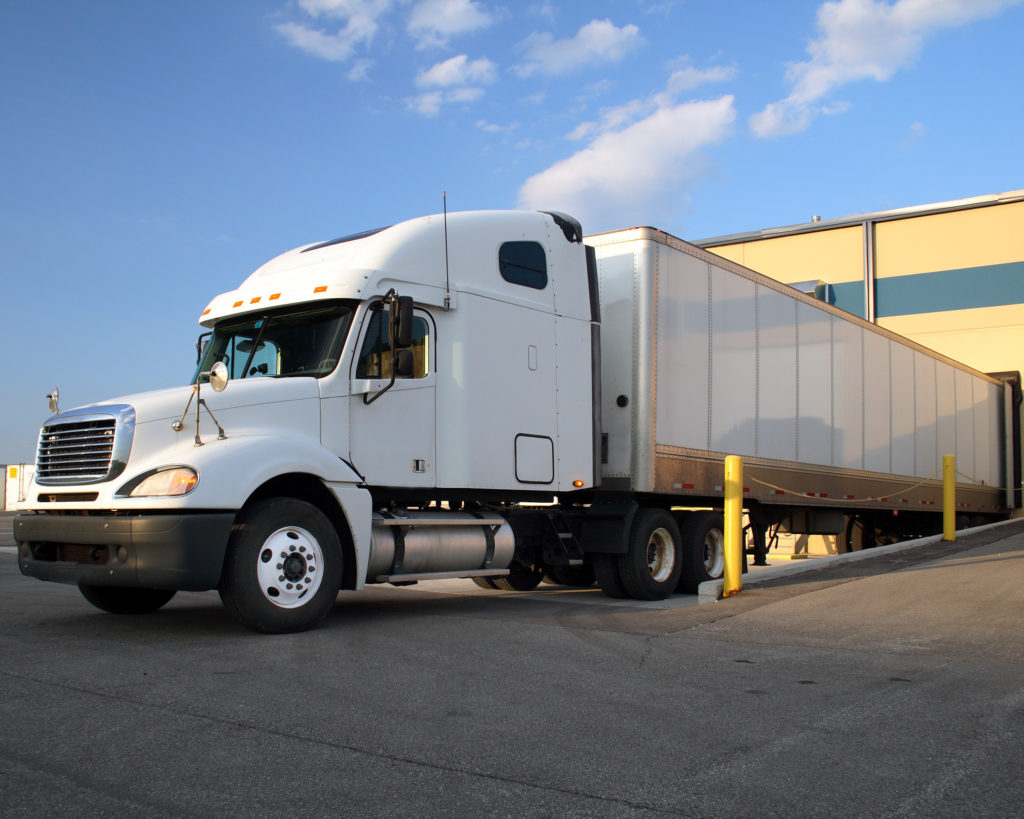 Trucking and Logistics
United has a full operations team that specializes in managing all aspects of receiving product and shipping finished goods to customers' facilities. This includes handling shipments to customers on the east coast, across the domestic US , and for international exporters and business partners looking for efficient Customs clearances.
The United Logistics team manages a full array of options – FTL, LTL and co loads – as an added business service to reduce the transportation burden on customers.