United Apple Sales is a worldwide marketer of apples, pears and cherries with operations in the domestic Northeast, Washington state, and international supply partners in the Southern hemisphere.
With modest beginnings as a family farm in western New York, United Apple has evolved into an integrated produce company that combines its own growing operations with import and export capabilities to offer full-year supply assurance to retailers, wholesalers, and canning and juicing companies.
Our entire team of growers, associates and suppliers are driven by the same principles that our founding family the Dobbins shared: Growing the finest quality fruit to deliver the healthiest and most flavorful eating experience to all of our customers!
Our Roots
United Apple's roots are traced back to 1905 and the Dobbins family's ongoing commitment to growing the finest and most flavorful fruit. Over the past century, the farming operation blossomed from a 100-acre piece of farmland to diversified business lines that cater to the needs of retailers, wholesalers, growers and food processing companies.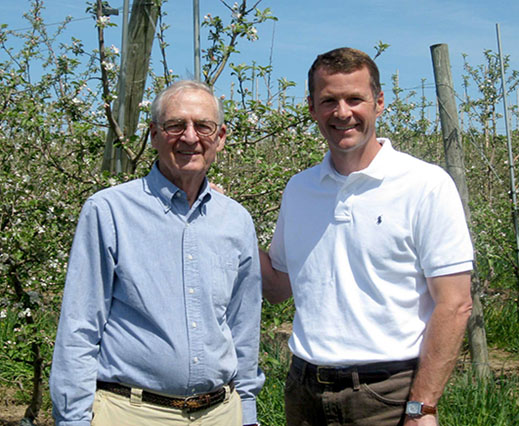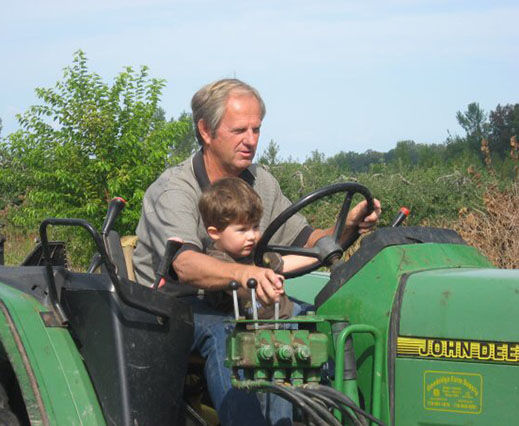 Four generations of the family are carrying on the Dobbins' heritage of providing the finest quality fruit that enabled the company to expand from a regional grower to an international supplier of fresh produce. The one constant has been each generation's renewed dedication to cultivating success through the core values of teamwork, honesty, integrity, innovation and paying it forward.
This collaborative approach has stood the test of time and lays a solid foundation for the next generations supporting the United Apple brand and commitment.
New York Office
Based in Lyndonville, a rural community in western New York, United Apple is run by the fourth generation of the Dobbins family, now with Ward and his family leading the company and its multiple business lines. The original family farm along with an additional 200 acres of its own and another 1,000 acres of grower fruit is located in the premier growing region in central New York.
United's executive, administrative, production, operations/logistics and sales staff are also based in New York. Together they form an integrated team that is embedded in every aspect of the business to drive the commitment and promise of exceptional fruit that has stood the test of over 100 years.
Executive Management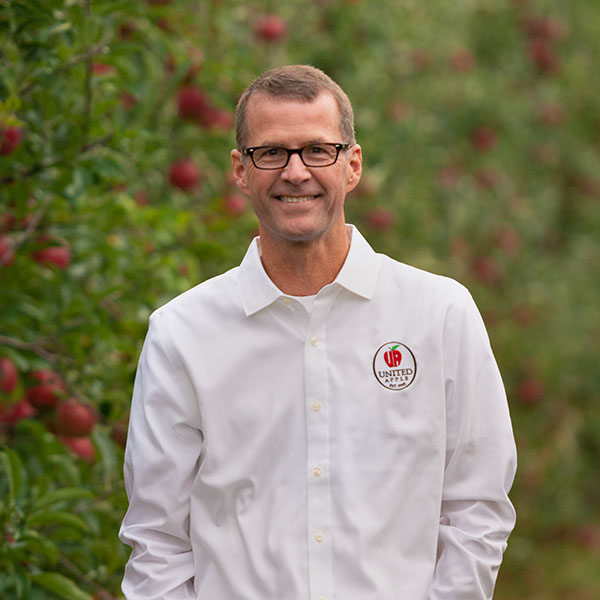 Ward Dobbins
Director
Born and raised on the family fruit farm in Western New York, Ward returned from four years at John Carroll University to join H.H. Dobbins Inc., Thruway Produce and H.H. Dobbins and Son in 1986. He has since purchased United Apple Sales and is kept busy overseeing and guiding the direction of the four companies. Ward is on the US Apple Export Council, The New York State Apple Marketing Order Board, and The New York State Horticultural Society Board.
585-765-2460 Ext. 110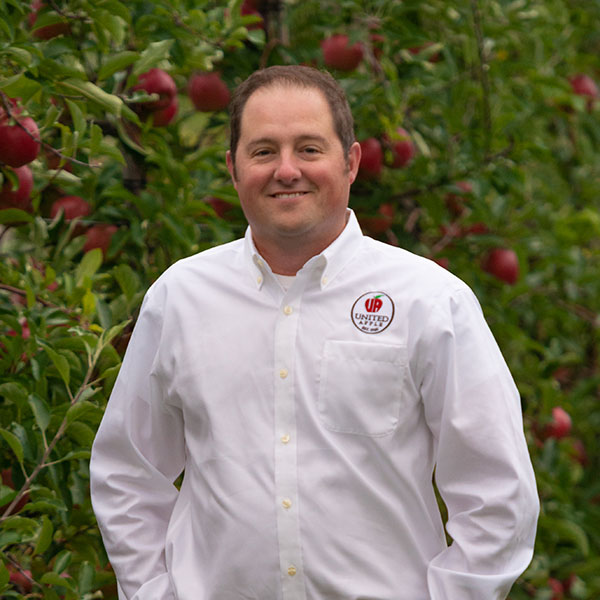 Brett Baker
President
Raised on a fruit and vegetable farm in Ransomville, New York, Brett graduated from Cornell University in 1999. Prior to United Apple Sales, Brett spent 3 years on the family farm then he went into the grocery retail business with Aldi for 8 1/2 years. Brett's main focus is sales management and business development.
585-765-2460 Ext. 116
Cell:716-579-2643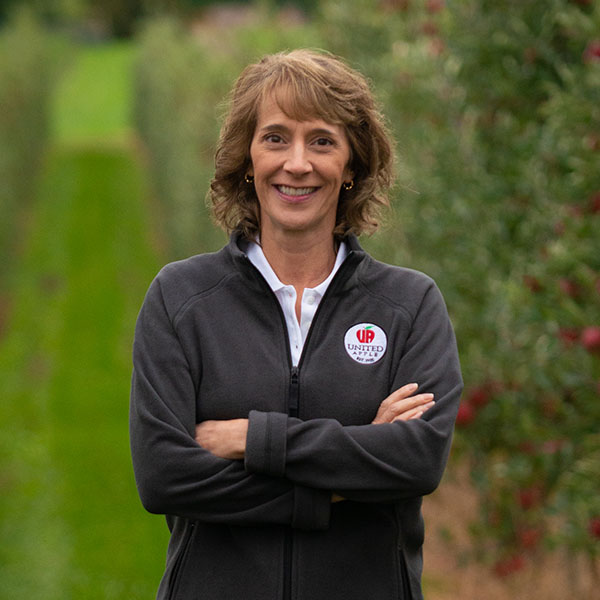 Sheila Dobbins
Controller
Sheila has worked in accounting and the banking business after graduating from the University of Buffalo with a degree in Finance. She has served in a variety of management and accounting roles at United Apple Sales and HH Dobbins & Son Farm, since joining the company in 2003.
Sheila is a member of the Executive Management team and also manages United Apple's community outreach programs with agricultural trade associations, charitable groups, and coordinating food donations to local organizations.
585-765-2460 Ext. 111
Senior Management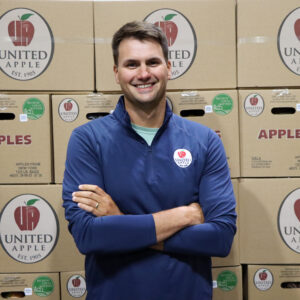 James Williams
Business Development
Our customer focused business model revolves around exceptional service and communication. United focuses on providing value to our buyers as well as advocating for our grower base and keeping them front of mind in every decision we make. These efforts create a flywheel effect propelling business forward and enabling win-win scenarios for all of our stakeholders.
James comes to United with a unique background, positioning him to accelerate our business forward. With a background in Retail Buying, experience at other suppliers along with his own orchard operations, James is in a position to understand the barriers in the supply chain and how to best tackle them. Without our growers we'd have little fruit to sell and without our buyers we'd have nowhere to sell it. We need these forces to be balanced and sufficiently happy with our business practices. That's where James spends his time.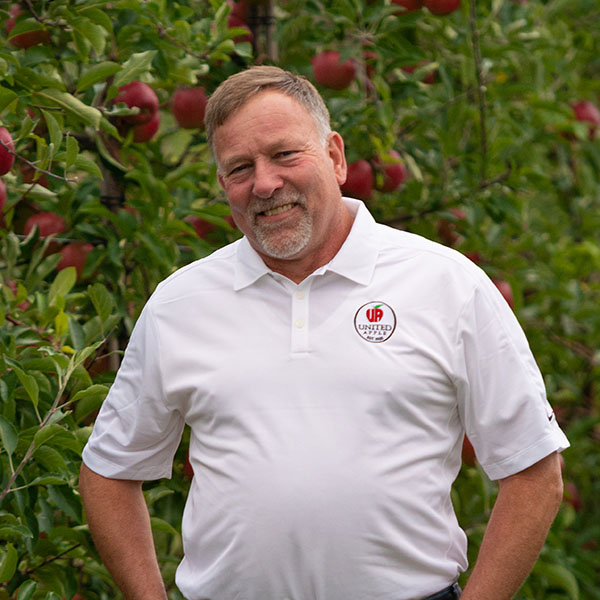 Ron Wilkowski
VP East Coast Operations
Ron has worked his way up through the produce business from Produce Clerk to Manager to Buyer and now to the Domestic Sales Desk with United Apple Sales. Joining the Sales Team of United Apple Sales during the summer of 2011, Ron is excited to return home to the Buffalo and Western New York area where he is nearby his family and the best Chicken Wings in the world.
585-765-2460 Ext. 118
Cell: 716-491-9988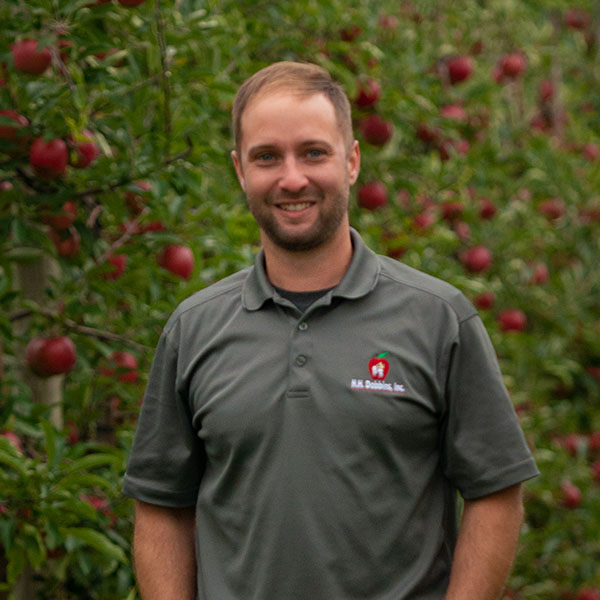 Justin Whipple
Field Operations
Justin grew up working on his uncle's apple farm in western, New York. This is where he discovered his passion for agriculture and developed a strong work ethic. In 2009, he earned a bachelor's degree in finance and economics from The College at Brockport. After college, he worked in finance for a brief period, but quickly returned to the farm. In 2016, Justin joined the team at HH Dobbins and Thruway Produce where he manages procurement and the farm. Other responsibilities include maintaining grower relations, recommending harvest timing through extensive fruit maturity testing, and coordinating short and long-term fruit storage.
585-765-2460 Ext. 148
Cell: 585-350-9707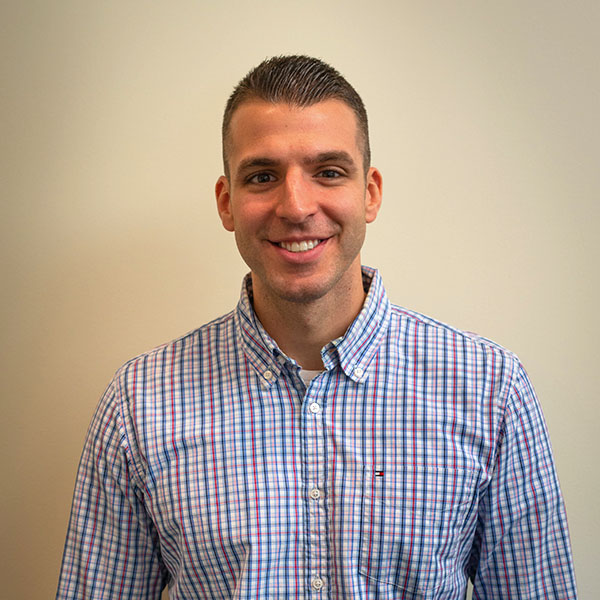 Aaron Schifferle
Accounting and Human Resources
Aaron is a graduate of Canisius College where he studied Finance. Prior to joining H.H. Dobbins, he worked in banking and municipal finance. Aaron's responsibilities include Accounting for the farms and Human Resources for HH Dobbins Inc. packing and cold storage operations.
585-765-2460 Ext. 117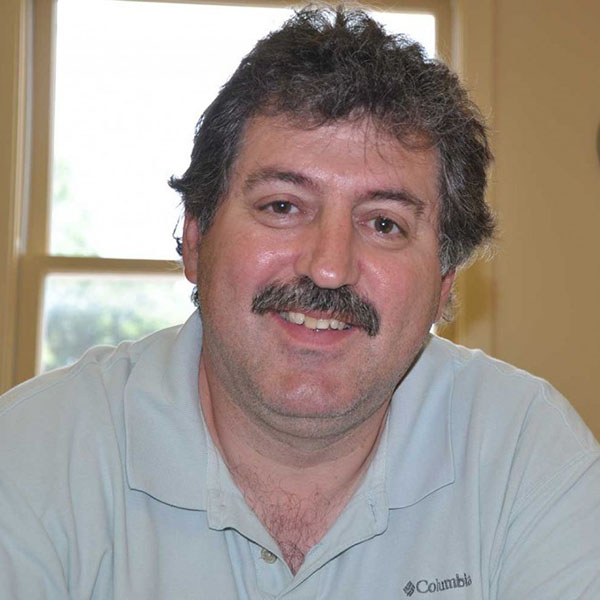 Dave D'Anniballe
Controller
Dave has been involved in the Food Industry for 35 years and 23 have been in the Apple business. After obtaining his B.S in Accounting from Bowling Green University, Dave got his law degree from Ohio State. He brings a wealth of knowledge and experience to our companies. In addition to his financial responsibilities, Dave oversees Human Resources and Grower Payables.
585-765-2460 Ext. 112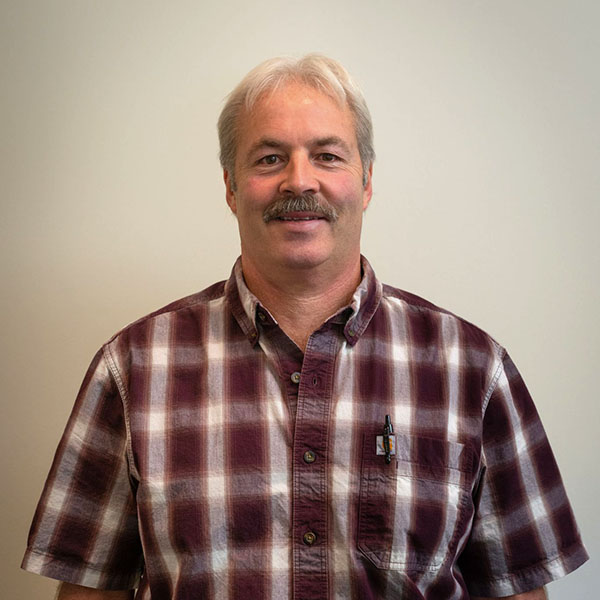 Jeff Plummer
Facilities Manager
Jeff and his five brothers were raised on the family dairy farm where he developed his strong work ethic. He has been in Operations Management at H.H. Dobbins for the past 21 years and is responsible for the management of all storage operations, packaging procurement, and equipment maintenance.
585-765-2460 Ext. 130
Cell: 585-354-2112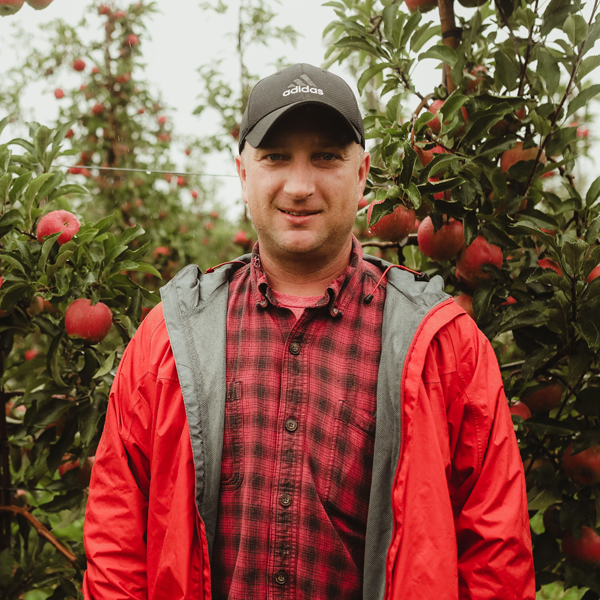 Chris Whipple
Farm Manager
585-765-2460 Ext. 135
Cell: 585-260-0351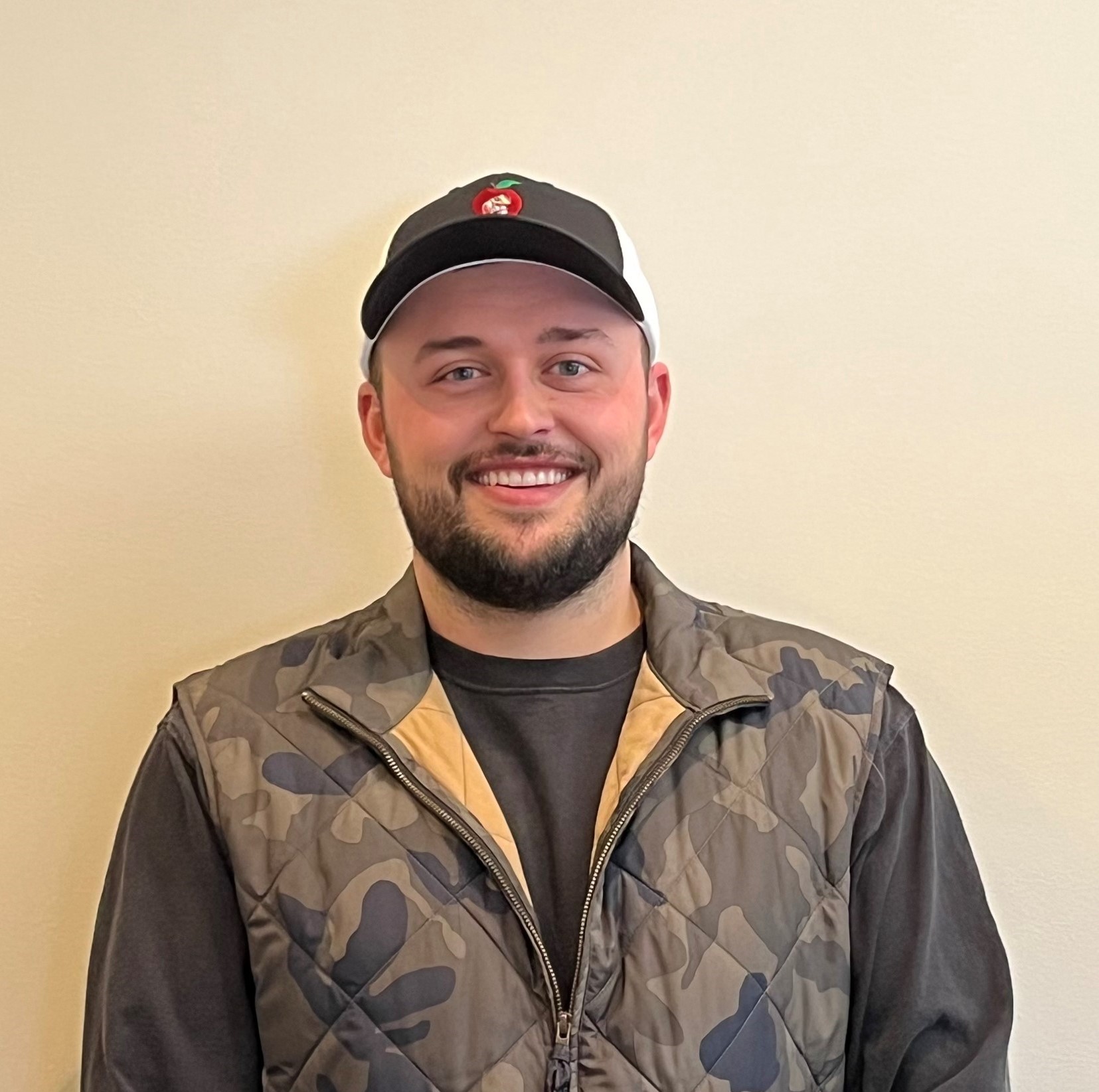 Chris Wright
Food Safety Manager
585-765-2460 Ext. 121
Cell: 585-332-8266
Management
Rod Cook
Production Manager
585-765-2460 Ext. 141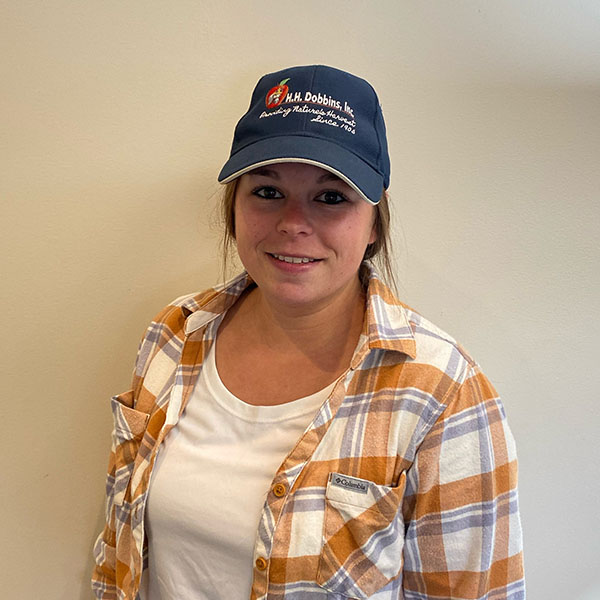 Julie Bentley
Quality Control Manager
585-765-2460 Ext. 140
Chris Crandall
Compac Operator
585-765-2460 Ext. 141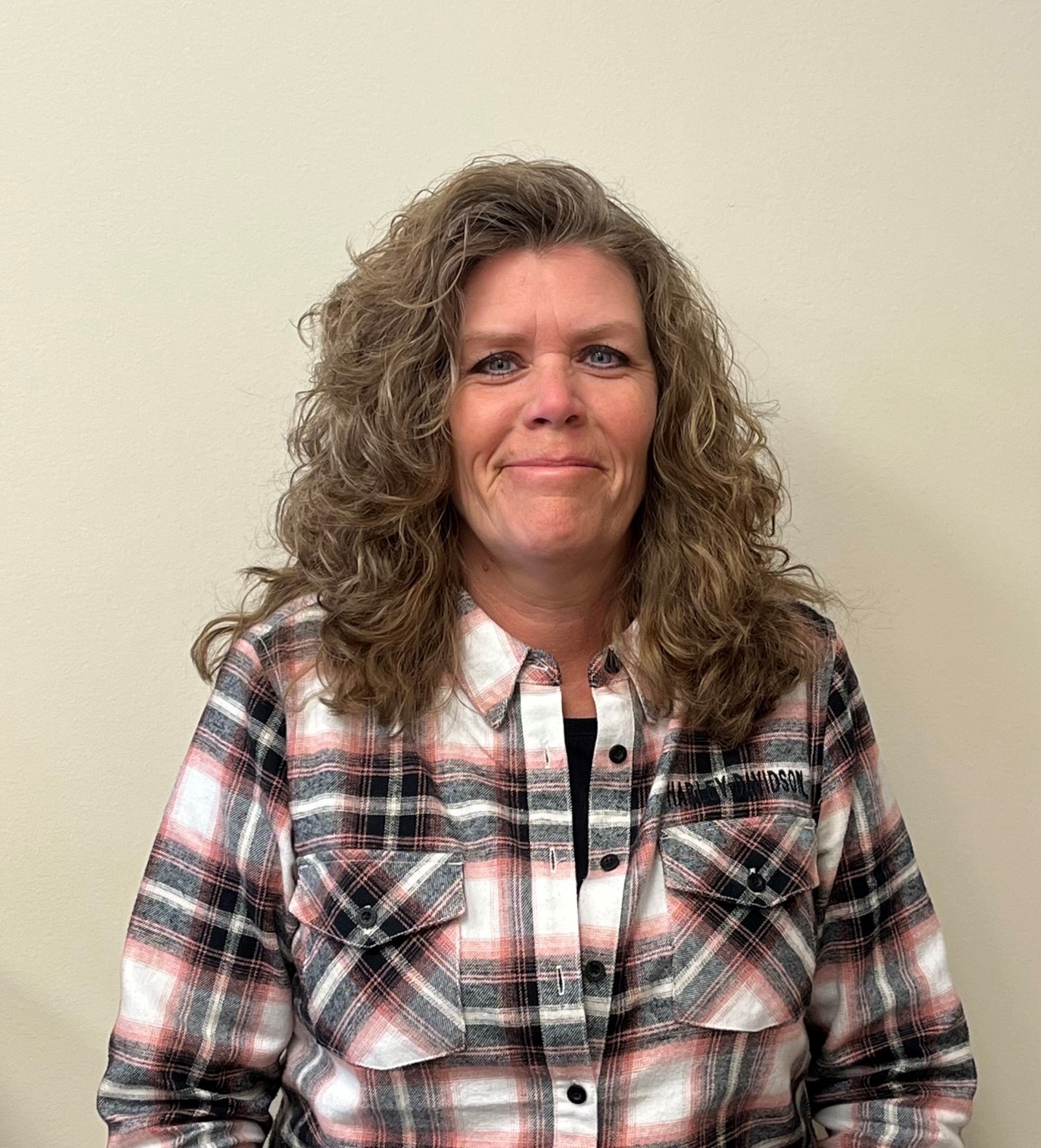 Sue Seefeldt
Shipping/Receiving and Recruiting
Sue joined our team in 2012. She has brought to us a strong background in sales support, office organization and she sets a terrific atmosphere in the office. In addition to being the friendly voice you will likely hear if you call our offices, Sue is involved in transportation logistics, customer support and order entry.
email
585-765-2460 Ext. 145
Administration
---