United Apple Sales is a worldwide marketer of apples, pears and cherries with operations in the domestic Northeast, Washington state, and international supply partners in the Southern hemisphere. With modest beginnings as a family farm in western New York, United Apple has evolved into an integrated produce company that combines its own growing operations with import and export capabilities to offer full-year supply assurance to retailers, wholesalers, and canning and juicing companies. Our entire team of growers, associates and suppliers are driven by the same principles that our founding family the Dobbins shared: Growing the finest quality fruit to deliver the healthiest and most flavorful eating experience to all of our customers!
Our Roots
United Apple's roots are traced back to 1905 and the Dobbins family's ongoing commitment to growing the finest and most flavorful fruit. Over the past century, the farming operation blossomed from a 100-acre piece of farmland to diversified business lines that cater to the needs of retailers, wholesalers, growers and food processing companies.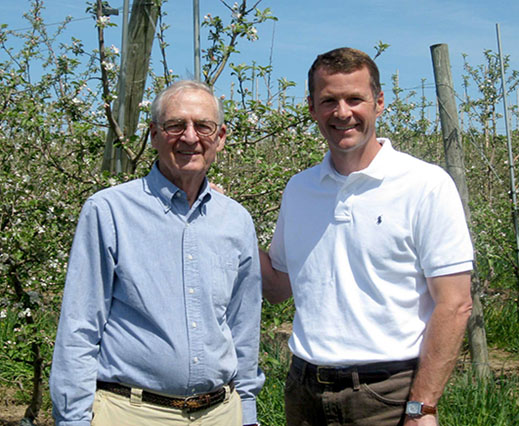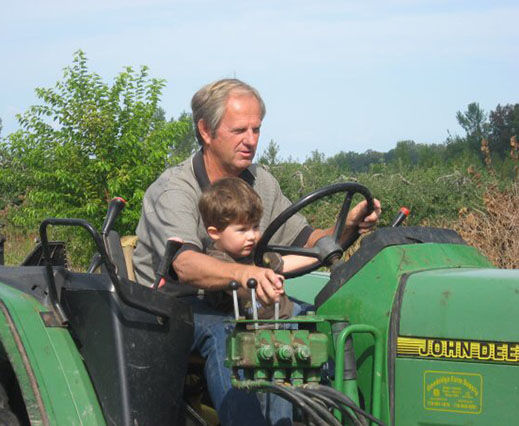 Four generations of the family are carrying on the Dobbins' heritage of providing the finest quality fruit that enabled the company to expand from a regional grower to an international supplier of fresh produce. The one constant has been each generation's renewed dedication to cultivating success through the core values of teamwork, honesty, integrity, innovation and paying it forward. This collaborative approach has stood the test of time and lays a solid foundation for the next generations supporting the United Apple brand and commitment.
---
West Coast Office
United Apple's successful business model has driven the expansion of its operations to the upper Northwest with sales teams and packing partners located in Washington and Oregon. United's dedicated sales team handles the needs of domestic retailers and export customers who are looking for the highest quality, most flavorful fruit. With orchards in the region and long-standing relationships with committed packing partners, United ships a full line of fresh apples, pears and cherries to domestic and international customers out of its West Coast operations.
Josh Tunstall
email
509-317-2444 Cell: 509-580-0202