Providing Nature's Harvest since 1905
United Apple Sales is a worldwide marketer of fresh apples and other fruits. With a global sourcing program in place, United Apple Sales can offer one stop shopping to Retail Apple Buyers with 12 month availability. No matter our source, we promise the highest quality with a commitment to food safety, the community and the environment.
---
United Apple Sales
In 1974 the Storm King, Michaelson Group and Costa Apple Products companies merged to form United Apple Sales. With customers in all segments of the apple industry UAS was able to provide a full range of sales options to its growers.
In 1982 Charles Andola set off on an 8 country, 14 city journey to Europe with a purpose to develop direct marketing opportunities for the export of fresh apples. Strong business relationships were formed at this time and continue to exist today.
H.H. Dobbins, Inc. in Lyndonville, NY purchased the company from Charles in 2003. United has become the fresh market sales arm for the Dobbins companies. With 350 acres of our own farms, a committed premier packing house and a strong grower base across New York, we are able to provide premium quality products and service to our customers worldwide.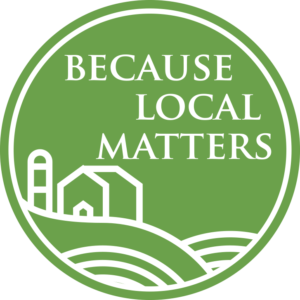 Because Local Matters
There has never been a more relevant statement. It has historic, strategic and very practical influences on how we do what we do best – bring locally grown fruit to consumers and markets across North America.
With over a century of farming experience, we are proud of our ability to bring locally grown and sourced apples, pears and cherries to customers who want to buy from the farmers who literally work the orchards and use sustainable farming practices.
This is part of our legacy and future commitment to deliver the highest quality and best tasting fruit to families who enjoy a healthy and outstanding eating experience from our fresh packed produce.
Click on the links below to find the full list of our fruit and the seasons when you can find your favorites or try one of our new varieties. Read more about BECAUSE LOCAL MATTERS.
Product Line
We takes great pride in offering a full range of fresh packed fruit to give our retail partners a market advantage with varieties that will delight customers in the packs they want to buy. Our sophisticated packing operations enable us to build programs to spec for varieties, fruit size, color, grade and packaging to meet the needs of our retail and wholesale customers. We also have the ability to develop store brand programs and merchandising support to give retailers a distinctive produce aisle.
Community & Leadership
Living and working in the same community brings a certain sense of belonging and responsibility to make the overall environment better for our families, co-workers and customers. United Apple's four generations of owners have invested in their orchards and operations to develop a thriving enterprise that produces outstanding fruit and provides opportunities for associates to become part of an important community asset.
Employees across the entire organization share their talents and skills with charitable organizations, community associations, and business/industry groups. This is a far-reaching gesture and commitment that has been instilled in the United Apple team. It is carried on from season to season, person to person, and from the entire organization to vital efforts in their home towns and professional associations.